My Portfolio
Translation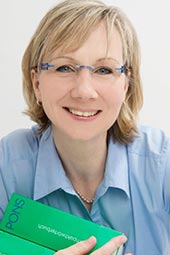 My name is Dirke Hentschel. I translate from English into German and from German into English, attaching particular importance to consistent terminology and a finished text that doesn't suggest it has been translated.
Transcription
The verbatim, written documentation of audio or video recordings. Transcriptions are compiled in German or English and carried out with due diligence and care in accordance with prevailing transcription guidelines.
Content Analysis
Systematic summary analysis of audio or video recordings according to specific instructions.
---
My Special Field
My special field is market research. Having been in this business for more than 15 years, I have worked at translating market research studies in the fields of IT, Communication, Automotive and Healthcare and I am familiar with all types of materials relevant to such studies.
---
My Promise
As a member of the BDÜ (Association of Professional Translators and Interpreters) I advocate high quality and compliance with professional as well as ethical standards and I can fall back on a network of professional peers.
---
Tools
I work with all current text processing systems. For translation tools I work with 'SDL Trados Studio 2015' and 'across' and I use 'f4' for transcripts.
---
Self-Improvement
On-going linguistic as well as technological education helps me maintain my linguistic and professional skills on a high level.
---
Contact
Direct contact and address:

Dirke Hentschel
Kurt-Schumacher-Straße 59
53773 Hennef Phone: +49 (0)2242-901460
Fax: +49 (0)2242-901460
Mail:
dirke@wortkult.de